LifeWork Systems provides a variety of business solutions, products and services to drive sustained, positive change. Services range from organizational consulting, guided or self-led culture transformation, skills coaching, individual. group, and subscription training (online and live), assessments, mentoring, processes, mobile apps, train-the-trainer, and system integration.
Consulting
A relationship with the CEO and leadership team is fostered to determine human systems desired to achieve goals, overcome challenges and develop the kinds of people wanted and needed. We consult on the following:
Guided culture transformation:
We work with you to understand how to implement and communicate all steps to our 18-month process in which an entire organization or subset (from CEO to front-line staff) adopts a teal organizational model with internal operations to keep it going after initial adoption.

Determining a custom plan:
We help you determine your options and a plan that's right for you and your team related to ongoing professional development or how to handle situations that require mediation and resolution.

Train-the-Trainer:
We work with a team of your people to help them adopt our culture transformation process or a subset of concepts and tools so they can help your staff to learn and apply them.

Oversight and Skills Coaching:
We help your team with self-led solutions that benefit from our periodic coaching and oversight, within a culture transformation or for any topic or tool.
Assessment
A lack of clarity is costly. We offer three assessments to explore, analyze and measure team and individual performance. Each includes a report and recommendations.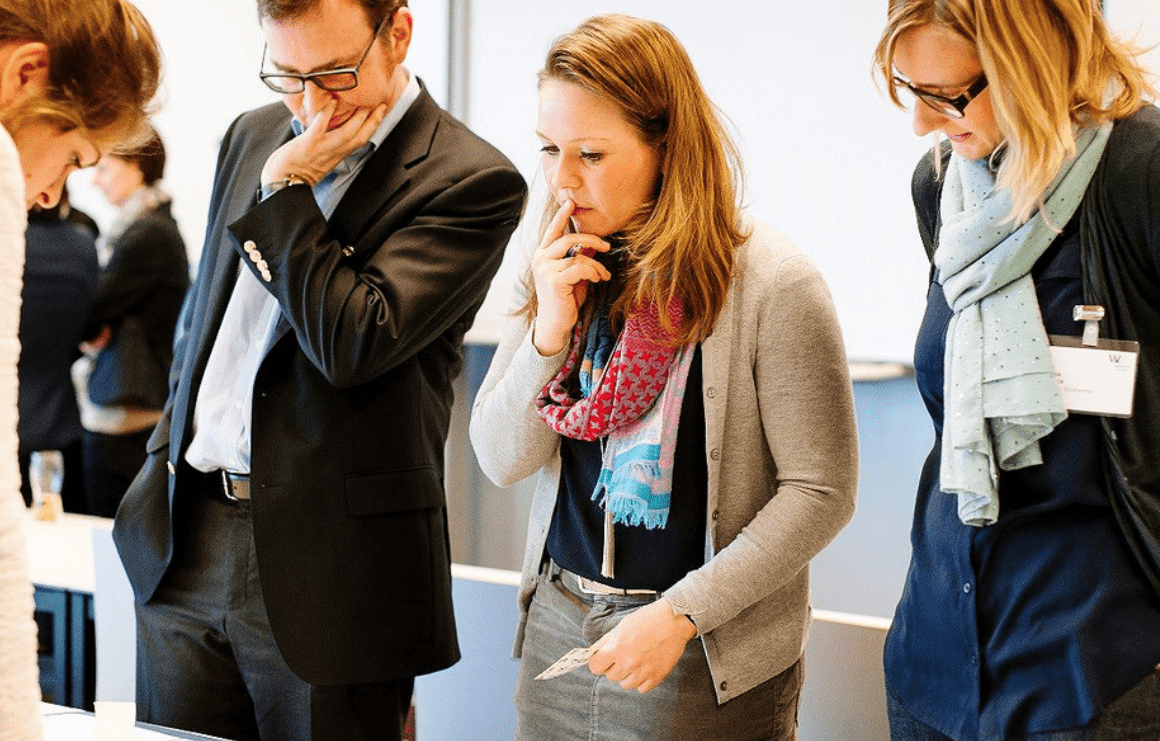 Strategic Alignment Survey: (SAS) A survey for all staff that measures these key areas – alignment, engagement and trust. Read our white paper or watch our video.
Ntrinsx Survey: Ntrinsx is a survey for all staff that helps people understand each other's intrinsic values, and how to interpret one another's behavior in order to respond effectively.
Exploration Survey: A complementary survey for one senior leader, designed to measure the quality of your culture practices and identify areas most in need of attention.
Oversight and Skills Coaching: We help your team with self-led solutions that benefit from our periodic coaching and oversight, within a culture transformation or for any topic or tool.
Training
Experiential, fun and life-changing topics utilizing the best in instructional design.
Live

Workshops presented by an instructor on an individual topic or series of topics.
eLearning

Online programs, each designed to be distributive to all staff including:

individual online training modules and workbooks
parallel group review modules and leader guides
training subscriptions

Webinars:

Webinars include general emotional intelligence topics and ones specific to:

Agile Software Development
Business Agility
Diversity and Inclusion
Long-Term Care
Women-Owned Businesses

See our complete list of training programs and eLearning demo.
Coaching and Mentoring
Coaching and mentoring are utilized in order to assist the CEO and Sr. Team to overcome barriers, stress, chaos and inefficiencies, and master use of tools, approaches, support and strategies that reduce obstacles and increase the quality of relationships, productivity, and engagement. Each is supported in taking ownership of various strategies and promoting them throughout the workplace.
Additional Products
Culture Book
Judy Ryan's book, What's the Deal With Workplace Culture Change? was published in October 2012 by PeopleTested Media. This book is an excellent introduction to a responsibility-based workplace culture model and the process for adopting one.
Phone Apps
Everyone has a cell phone these days and that makes it easy to not only learn new skills and tools but also to apply them. We have had phone apps created for both android and I-phones so that your entire team can reference what they've learned using phone apps after training has been delivered.
Audio Versions of Our Topics
Auditory learners benefit from audio versions of our topics because they can listen to our content whenever and wherever they want.
Public Speaking
When you need just the right speaker so your event draws a crowd and is memorable, finding that professional speaker and ideal topic is not always easy. At LifeWork Systems, we understand the challenges you face when seeking quality presenters and compelling topics to ensure your event is an over-the-top success!
What YOUR AUDIENCE wants:
To be informed and entertained
Experience exceptional value
Provided strategies they can take away and apply immediately
Inspired and supported to grow
We make sure your audiences enjoy your event and remember it with satisfaction! We make your job easy and help you look good before, during and after your event! Download our speaker one-sheet (contains live links)
What YOU want:
Inspiring and valuable topics and delivery
Quality, engaging, professionals
Experts with a proven track record
Content and titles that hook audiences
Unique offerings at competitive rates
Your Free Book
Learn our responsibility-based workplace culture and why it is crucial to success.
Your Free Webinar
We introduce you to our model and are on hand to answer your questions.
Your Free Report
Take our exploratory survey and review your culture report with our specialists.
Your Free Consult
Rather call or meet up? We support your business concerns, goals and objectives.
Why Us?
LifeWork Systems has been highly trustworthy, reliable, and innovative since 2002.

We work closely with our customers to design and implement the most effective and streamlined end-to-end services

We guarantee the highest quality of assessment, consulting, training and mentoring processes and tools for the most competitive price

We ensure you achieve the best experience and we commit to work with you until you're completely satisfied.